V8 Snaplock Rollformer
Eight Station Rollforming Machine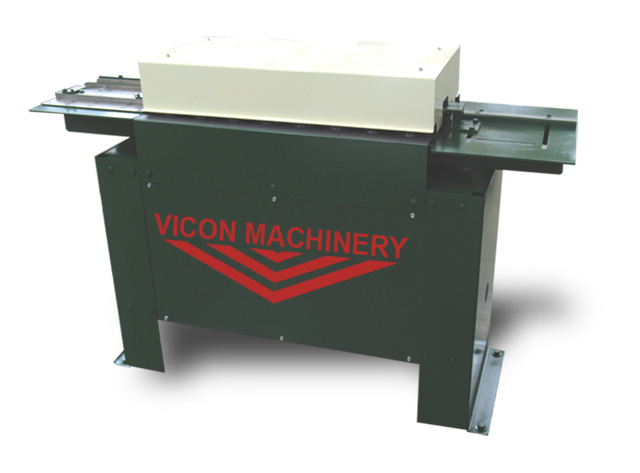 | Model | Type | Left Outboard (Female) | Right Outboard (Male) | Speed |
| --- | --- | --- | --- | --- |
| V8-SL20 | Button Punch Snaplock | Snaplock 20-28 Gauge, 1-3/8" Notch | Male Button Punch 20-28 Gauge, 7/16" Notch | 90 FPM |
| V8-RPSL | Round Pipe Snaplock | Modified Reeves Lock 24-30 Gauge | Modified Reeves Lock 24-30 Gauge | 90 FPM |
The V8 Eight-Station Snaplock Rollformer produces connections that exceed the standards set by SMACNA.
The V8 rollformer can be tooled with either Button Punch Snaplock or Round Pipe Snaplock.
V8 Button Punch Snaplock


V8 Round Pipe Snaplock


Features & Benefits
Quietest machine in the industry
Eight forming stations for all roll sets - no opening roll on any roll set
Large, heavy duty bearings with inner races and grease fittings protect roll shafts and extend bearing life of the machine
Slide out shaft design allows for easy maintenance
Heavy duty 1" diameter stress proof roller shafts
Woodruff shaft keys for added strength and precise alignment
5 HP motor coupled to an industrial oil bath worm gear drive for longevity
Heavy duty roller chain drive, no belts
Heavy duty motor starter with thermal protection overloads
Options
Crossover System
Two machines tooled and positioned to allow for faster production rates of Pittsburgh & Snaplock.